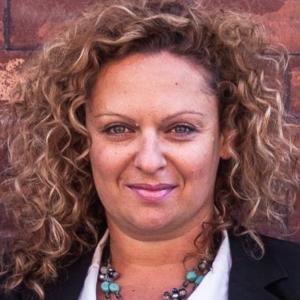 Violetta Pesin
Biography:
Born december 29, 1977 in odessa, ukraine. Raised in windsor, canada. Living in toronto, canada since 2006. Field of study was criminology. Self-taught fine art photographer since 1995. Self-taught artist & designer since 2014. Influenced by self-awareness, creativity, self-study, consciousness. Works with the mediums of abstract painting (acrylic, oil, gouache, watercolour), fine art photography and writing. Member of canadian artists' representation (carfac) ontario.
Artist statement:
I am influenced by art, music, nature, writing, poetry, books, people, relationships. Art, whether in the form of music, photography, paintings or writing, awakens emotion, thought and connection to the soul. My art is my gift and connection to the world. I am inspired by italian contemporary and classical music. My work signifies my creative ability to explore in art and not feel limited in any way. My work represents an inner, continuous exploration process to discover my soul's potential. I am in my own inner state of peace at the time of creation. At the time of creation, i hear my own music and know that my soul is involved in the work. During my process of creation, i am not absorbed by the essence of time. My art is my state of existence in my own playground of freedom. In this playground, i am free, creative, liberated, at peace, happy, inspired and connected with my soul. My art takes me to deeper places and allows me to disconnect from the physical world. I explore the following themes in my work: power, control, fulfillment, self-realization, self-discovery, enlightenment, consciousness, awareness, inner happiness, self-love, discipline, freedom, freedom of choice, victimization, nature.
What do you mean, "try"?
Try-before-you-buy with a 3 month rental. 100% of your rental payments go towards the purchase (interest free). Message the artist directly, and start the conversation.
---
Art made (truly) affordable
We make it easy for you to try art with smart payment plans and try-before-you-buy models.
See How It Works
---
You're covered.
Artwork protection is included on all art rentals up to $5K. Our Customer Care team is always here to help.
Contact Us
---
Unlock Trade Access
For industries including interior design, film/TV production, & real estate staging: rent original pieces that fit with your project vision, budget and timeline.
Apply for Trade Access
---
1% from every transaction goes towards a Canadian arts nonprofit.